Anna Bass, LMT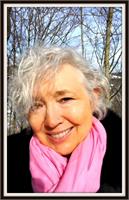 For as long as she can remember, Anna's joy has always been found in helping others to feel better. Taking that old adage to heart, "the best way to a persons' heart is through their stomach," Anna first became a professional Chef. Because of her own struggles with chronic illness she sought out both education and employment where she learned that "food is medicine," healing herself naturally. Acknowledging that one can eat a 'perfect diet' (there really is no such thing) and still be unwell if they are unhappy in life, Anna became a Reiki Master to improve her spiritual journey through life and to aid others along the way. When she left the restaurant industry she realized, much like herself, people want to be more self-sufficient in their wellness so she went back to school once again, this time to become a Certified Holistic Health Coach and Drugless Practitioner. Who better than a trained Chef to work with you on knowing what the best food choices are for your body needs and how to pull it off with passion, right? Anna has extensive experience working with clients who struggle with long-term illnesses and those who require restrictive diets, Autism spectrum kids, and anyone seeking prevention. To round out her skill set, Anna studied and graduated from the Pittsburgh School of Massage Therapy.
Availability: Tuesday 9 - 5, Friday 9 - 5, Saturday 9 - 4
Anna Bass, LMT is currently not instructing any classes.